"You are highly ambitious for each and every pupil in your school because you firmly believe that they deserve the best"
"For me, the best thing about Upper Wharfedale School is PE. The PE hall is really good and the fact that we have a swimming pool is really good. The facilities are amazing!"
"We couldn't be more impressed with UWS in every area"
"Coming to Upper Wharfedale School was one of the best decisions I've ever made. I have learnt so much academically, about diversity and grown as an individual with opportunities I would never have had elsewhere"
"The school is a calm, safe and orderly environment"
"We would like to show our appreciation for the way Upper Wharfedale School has shown "outside of the box" thinking and have delivered "reasonable adjustments" to an incredible level."
Schools Nationally in 2018
Grade 4+ in Maths & English in 2017
Maths Progress Nationally in 2017
Successful Lifelong Learners
Who enjoy learning, make good progress and achieve their full potential, regardless of ability, gender, social/economic background or ethnicity.
Who are able to live safe, healthy and fulfilling lives, with confidence in their own abilities and how to use and apply them.
Active and Responsible Citizens
Who make a positive contribution to society. We value and respect all members of the school community and we demonstrate that every child really does matter by teaching them well and expecting the very best from them.
"Upper Wharfedale School is great because every student can build a personal relationship with all staff. This allows better learning and a stronger bond between all people in school"
"Pupils speak extremely positively about the school and many travel significant distances to attend. They say that they are known well, cared for and encouraged"
"The quality and variety of extra-curricular activities are exceptional"
"Pupils and staff have a passionate commitment to the school"
"Our child is very happy and confident and we are happy with the school"
Mr A Taylor
Headteacher
Subjects: Performing Arts
I am proud to have been Headteacher of Upper Wharfedale School since 2011, having been Deputy Headteacher here prior to this. It is a pleasure to lead such a student-centred and outward looking staff team who work in the best interests of each individual.
Miss S Sumner
Deputy Headteacher
Subjects: Geography
I joined UWS in 2012. I am proud to work at this school, at the heart of its community, with staff, students and parents working together to create an environment that ensures strong progress, excellent enrichment opportunities and a truly inclusive educational experience.
Mrs H Mukherjee
Assistant Headteacher – SENCo
Subjects: Science – PSHCE -Geography
I started working at Upper Wharfedale in September 1998 and I am very proud that this is my place of work. The school knows and values every individual, creating a safe and secure environment which ensures strong progress for all.
Mr H Barton
Director of Learning Science and Geography
Subjects: Science
I am proud to have worked at Upper Wharfedale School since 2013. The positive changes I have seen the school go through result in an enjoyable community to work in that turn our students into confident, able young adults ready for the next step in their education.
Mr B Richardson
Director of Learning Visual and Performing Arts
Subjects: Physical Education
Having started working at Upper Wharfedale school in 2007, I have seen the school go through many positive changes. I am proud to lead a fantastic faculty promoting, amongst others, students' confidence, self esteem, communication and leadership skills. My passion is Physical Education and Sport, and my aim is to give every student, what ever their capability an opportunity to improve and shine, whilst believing in themselves and enjoying competition both intrinsically and extrinsically.
Mr J Mitton
Director of Learning Human Studies
Subjects: History
I'm a Director of Learning for Human Studies which incorporates English, MFL, RE and History. I have worked at UWS since 2008 and I'm passionate about supporting our young people to be the best they can be.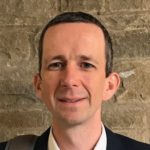 Mr J Ashley
Director of Learning Maths and Enterprise
Subjects: Maths
I joined Upper Wharfedale School in 2018 as Director of Maths and Enterprise. I'm looking forward to making use of twenty years of teaching and leadership experience to work with a fantastic group of staff and students to build on current successes and be part of a wonderful wider school community.
Visit us on one of our open days...
24th September 2018
18:00 - 20:00
Meet our Headteacher, staff and students
Presentations at 18:00 and 19:00
Tour the school, including subject demonstrations
27th September 2018
09:30 - 11:30
Tour the school and see us in action
Please call the school to book
Would you like to join us?
If you would like to enquire about a place at Upper Wharfedale School, please contact us below to arrange a visit.
Admissions are dealt with by the North Yorkshire County Council Admissions Team and more information can be found on their website.
"An unrelenting drive to create an inclusive pupil-focused community"
"We are very thankful we have this school on our doorstep."
"All the teachers are so supportive and everybody is really nice. There is a wide range of subjects that are enjoyable, and the school trips are really exciting!"
"Upper Wharfedale School has a respectable learning environment, in which I feel safe and enjoy the many activities they provide. The teachers try their hardest to ensure the best work from students, and give us the tools to have a good life"
"I really like Upper Wharfedale School because of its really nice atmosphere, it makes you feel good and safe"
Upper Wharfedale School
Wharfeside Avenue
Threshfield
Skipton
North Yorkshire
BD23 5BS
MON-THU 08:30 – 16:30, FRI 08:30 – 16:00
A member of the following team will deal with your request.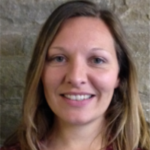 Mrs L Wade
Business Manager
I joined UWS in November 2014 and really enjoy working in such a friendly environment where all students and staff know each other. I thrive to ensure the administration and facilities team provide an excellent level of customer service to all staff, students and parents.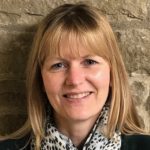 Mrs J Selby
Admin Assistant
I have been at UWS since March 2018. It is a pleasure working with such great staff and students who are polite and helpful.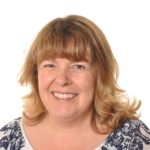 Mrs L Lawn
Admin Assistant
I have worked at UWS since 2012. I have a split role between receptionist and SEN administrator. These roles work well together, whilst being both diverse and rewarding. I aim to provide a warm welcome to everyone and ensure their experience of UWS is as good as mine was when my children came here.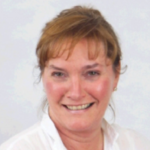 Mrs L Kidd
Admin Assistant
I have worked at UWS since 2003. The friendly and caring environment is a pleasure to be a part of.