Upper Wharfedale School is a non-selective maintained school, therefore our admissions are dealt with centrally by the Local Authority Admissions Team.
All the information you need about the process can be found on the North Yorkshire County Council website – https://www.northyorks.gov.uk/school-admissions
If you would like to visit the school or find out more information about us, please contact the school office via our contact page.
Key Facts
Around 50% of students come from the catchment area of the school, which are the wards of Upper Wharfedale, Grassington and Barden Fell.
We welcome students from outside the catchment area and there are some transport links available. Find out more here.
Overall we have slightly more male students (56%) than female students (44%).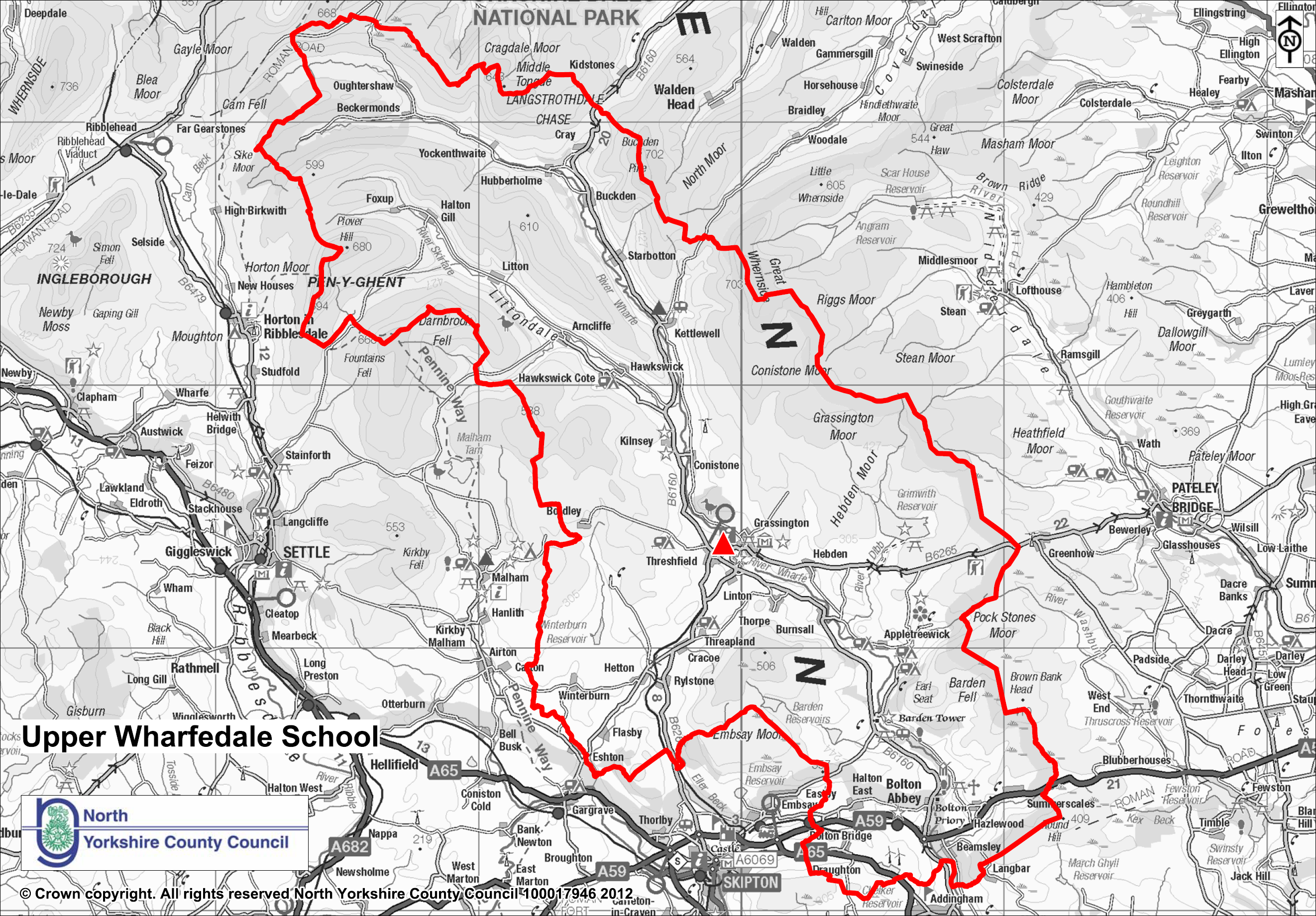 Upper Wharfedale School Catchment Area
We work very closely with our primary school partners to create a smooth and stress-free transition to Upper Wharfedale School.
In addition to a variety of sporting and other activities arranged for primary children throughout the year, all students are visited during the summer term by a member of the student support team. Class teachers are spoken to and individual information gathered about each child joining us in September.
A series of family workshops are held during the summer term, when parents and students can come along and experience taster lessons at Upper Wharfedale in advance of the transition day held towards the end of June.
A Parent Information Evening is held during September, when parents and carers are introduced to school systems, e-safety and curriculum detail and we gather their opinions on the transition process so that we can evaluate and modify our practice.
The additional Parents Evening in the Autumn term is to establish an effective partnership between home and individual subject teachers.