Upper Wharfedale School is committed to safeguarding and promoting the welfare of children and young people and we expect all staff and volunteers to share this commitment.
Upper Wharfedale School fully recognises the contribution it can make to protect children and support students in school. There are five main elements to how we work.
Ensuring we practise safe recruitment in checking the suitability of staff and volunteers to work with children.
Raising awareness of child protection issues and equipping children with the skills needed to keep them safe.
Developing and then implementing procedures for identifying and reporting cases, or suspected cases, of abuse.
Supporting students who have been abused in accordance with his/her agreed child protection plan.
Establishing a safe environment in which children can learn and develop.
We also aim to support parents in keeping their children safe and to help with this we will be issuing a half termly safeguarding bulletin.
If there are any issues or concerns please contact the staff below;
Designated Safeguarding Lead – Mrs H Mukherjee
Deputy Safeguarding  Lead – Mr A Taylor,  Mrs R Hayton,  Mr N Werhle, Mr H Barton, Mr B Richardson
Online Safety Lead – Mrs H Mukherjee
Safeguarding Governor Lead – Mr R Barlow
PREVENT Governor Lead – Mr R Barlow
Mrs H Mukherjee
Assistant Headteacher - SENCo
Subjects: Science - PSHCE -Geography
I started working at Upper Wharfedale in September 1998 and I am very proud that this is my place of work. The school knows and values every individual, creating a safe and secure environment which ensures strong progress for all.
Mr A Taylor
Headteacher
Subjects: Performing Arts
I am proud to have been Headteacher of Upper Wharfedale School since 2011, having been Deputy Headteacher here prior to this. It is a pleasure to lead such a student-centred and outward looking staff team who work in the best interests of each individual.
Mrs R Hayton
Data & Exams Manager
I have worked at Upper Wharfedale School since 2003 in a number of different roles. It is a fabulous place to work and I am proud to be part of the school and its community. I enjoy working with all the staff and students - everyday is different.
Mr H Barton
Director of Learning Science and Geography
Subjects: Science
I am proud to have worked at Upper Wharfedale School since 2013. The positive changes I have seen the school go through result in an enjoyable community to work in that turn our students into confident, able young adults ready for the next step in their education.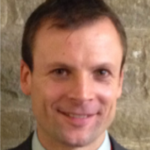 Mr N Wehrle
Student Support Officer
Life at school is a journey, from leaving primary school through to starting post 16 education. I draw on my skills and experiences learnt from working in a variety of schools, the Police Service and overseas to support students through any emotional, social or behavioural challenges they may face, giving them every opportunity to make the most of their time at Upper Wharfedale School and succeed on the road ahead.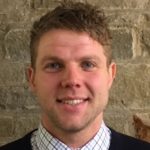 Mr S Heaviside
Student Support Officer
I feel extremely grateful to be working with such great people here at UWS as Student Support Officer. I have always been passionate about helping young people develop and progress. Since joining the staff in January 2018, I have focused on developing strong working relationships with both staff and students, and aim to support, guide, and nurture our students throughout their time with us at UWS.