At Upper Wharfedale School we aim to promote positive mental health for every member of our student body and staff. In addition and linked to the whole school aims of creating active, responsible citizens who are prepared for their future, we aim to support students to be able to manage change.
We pursue these aims using both universal, whole school approaches and specialised targeted approaches aimed at vulnerable students.
The importance of social, emotional and mental health (SEMH) is recognised within the School Development Plan with the aim of creating a successful SEMH strategy to ensure that students receive the mental health support they need quickly and efficiently.
The school intends to test its developing provision and current systems for SEMH through the application for The Carnegie Centre of Excellence for Mental Health in Schools. It is a whole school award, which focusses on ensuring effective practice and provision is in place that promotes the emotional wellbeing and mental health of both staff and students. The award has focus on changing the long-term culture of a school, and embedding an ethos where mental health is regarded as the responsibility of all.
With this award we will demonstrate that we are committed to:
Promoting mental health as part of school life
Improving the emotional wellbeing of our staff and students
Ensuring mental health problems are identified early and appropriate support provided
Offering provision and interventions that matches the needs of our students and staff
Engaging the whole-school community in importance of mental health awareness
Capturing the views of parents, carers, students and staff on mental health issues
In addition to promoting positive mental health, we aim to recognise and respond to mental ill health. In an average classroom three children will be suffering from a diagnosable mental health issue. By developing and implementing practical, relevant and effective mental health policies and procedures, we can promote a safe and stable environment for students affected both directly and indirectly by mental ill health.
Our Mental Health Team is lead by Mrs H Mukherjee.
Mrs H Mukherjee
Assistant Headteacher - SENCo
Subjects: Science - PSHCE -Geography
I started working at Upper Wharfedale in September 1998 and I am very proud that this is my place of work. The school knows and values every individual, creating a safe and secure environment which ensures strong progress for all.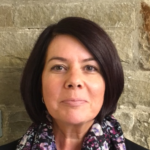 Mrs J Laider-Smith
Inclusion Coordinator
Since joining UWS in 2013 my main aim has always been to make a difference by promoting an inclusive environment for all of our students. Our work in the Learning Support Department is pivotal in enabling students to be the best individuals they can be now and for their future pathway.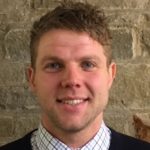 Mr S Heaviside
Student Support Officer
I feel extremely grateful to be working with such great people here at UWS as Student Support Officer. I have always been passionate about helping young people develop and progress. Since joining the staff in January 2018, I have focused on developing strong working relationships with both staff and students, and aim to support, guide, and nurture our students throughout their time with us at UWS.
Mrs R Hindle
Subject Leader
Subjects: Food Technology
I joined UWS in April 2010. I am proud to work at this school and inspire young people to cook healthy and nutritious meals
Further Information and Sources of Support
Prevalence of Mental Health and Emotional Wellbeing Issues
1 in 10 children and young people aged 5 – 16 suffer from a diagnosable mental health disorder- that is around three children in every class.
Between 1 in every 12 and 1 in 15 children and young people deliberately self-harm.
There has been a big increase in the number of young people being admitted to hospital because of self-harm. Over the last ten years this figure has increased by 68%.
More than half of all adults with mental health problems were diagnosed in childhood. Less than half were treated appropriately at the time.
Nearly 80,000 children and young people suffer from severe depression.
The number of young people aged 15-16 with depression nearly doubled between the 1980s and the 2000s.
Over 8,000 children aged under 10 years old suffer from severe depression.
3% or about 290,000 children and young people have an anxiety disorder.
72% of children in care have behavioural or emotional problems – these are some of the most vulnerable people in our society.
Below, we have sign-posted information and guidance about the issues most commonly seen in school-aged children. The links will take you through to the most relevant page of the listed website. Some pages are aimed primarily at parents, carers and guardians but they are listed here because we think they are useful for school staff too.
Support on all these issues can be accessed via Young Minds , Mind and for e-learning opportunities Minded.
Additional Sites